In just a few weeks it will be my 8 year anniversary of living in NJ.
8 years... and yet I feel as though I've lived here my entire life.
That's not to say that living here came easily, because it didn't. For the first year and a half I hated it. I didn't fit in, everyone seemed so stuck up and full of themselves. People were

(and still are)

so concerned with materialistic things - how was I ever going to find my place?
I'm not quite sure when it happened, but one day NJ became home. This was my life and this was where I was living it. 5 minutes from NYC, 45 minutes from a decent shore point, and 4 hours from Boston. This is my corner of the world and I wouldn't have it any other way.
There are still things that I haven't done in the time I've lived here.
Tour Ellis Island; climb the Statue of Liberty

(which reopens 7/4/13 btw)

; see an opera... but I did do one thing from my list recently
I crossed part of the Brooklyn Bridge.
(I wanted to walk the whole thing but they only wanted to do half since it was so cold. I'll go back when it's warmer and do the whole thing)
My cousin from Georgia and her boyfriend came up to visit some of her family in Staten Island. Since I've been meaning to walk the bridge, even though I almost made it after the parade, Thursday was a perfect opportunity so I took a long weekend.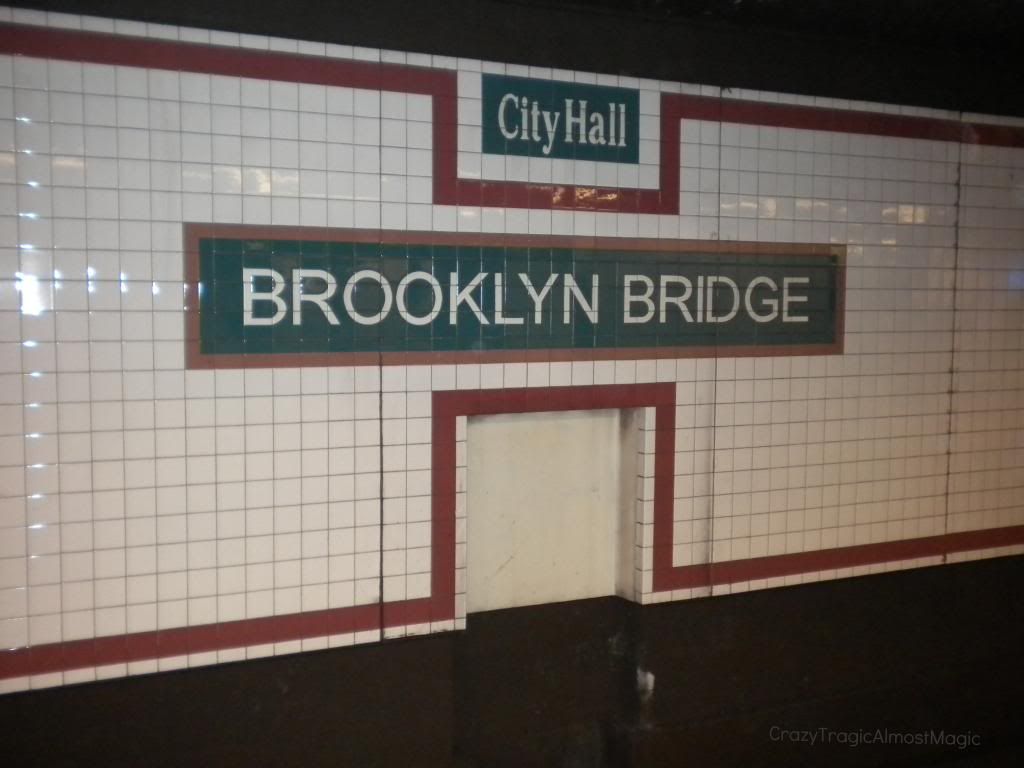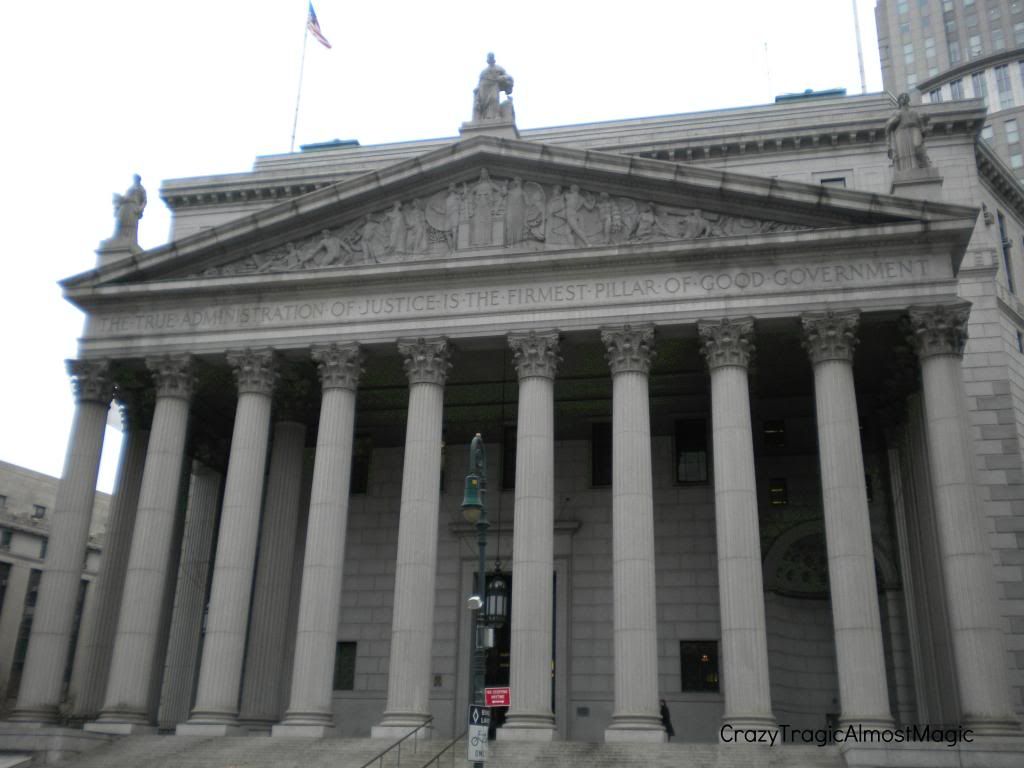 "The true administration of justice is the firmest pillar of good government"
The legal student in me loves courthouses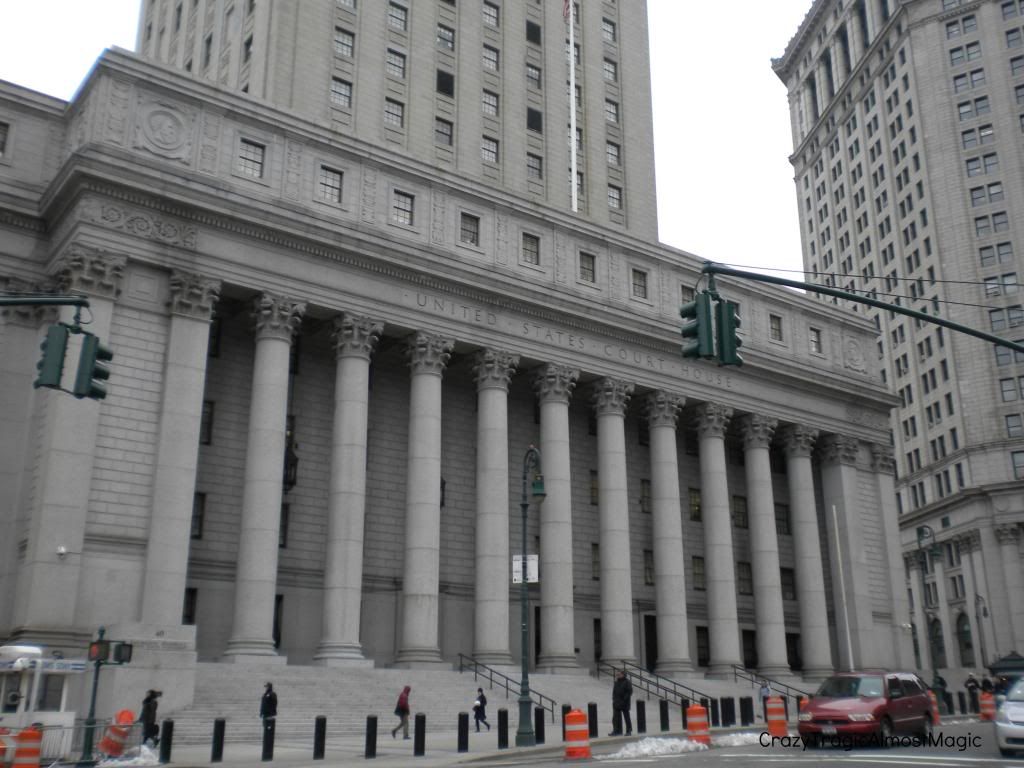 United States Courthouse
Manhattan Bridge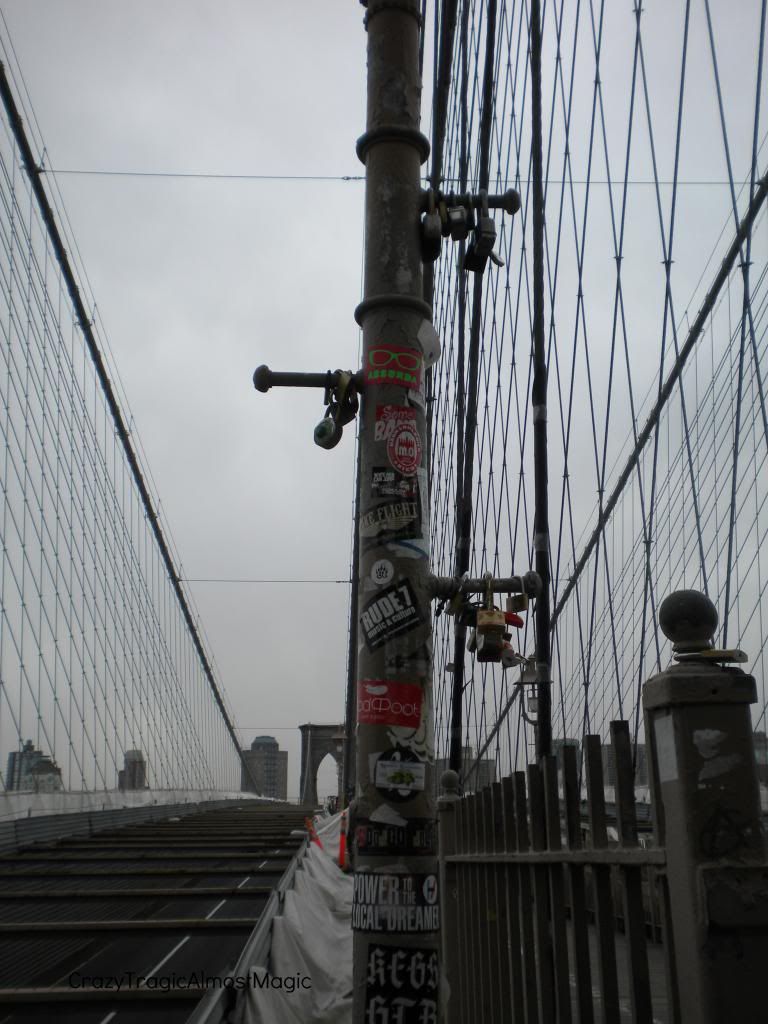 "Love locks"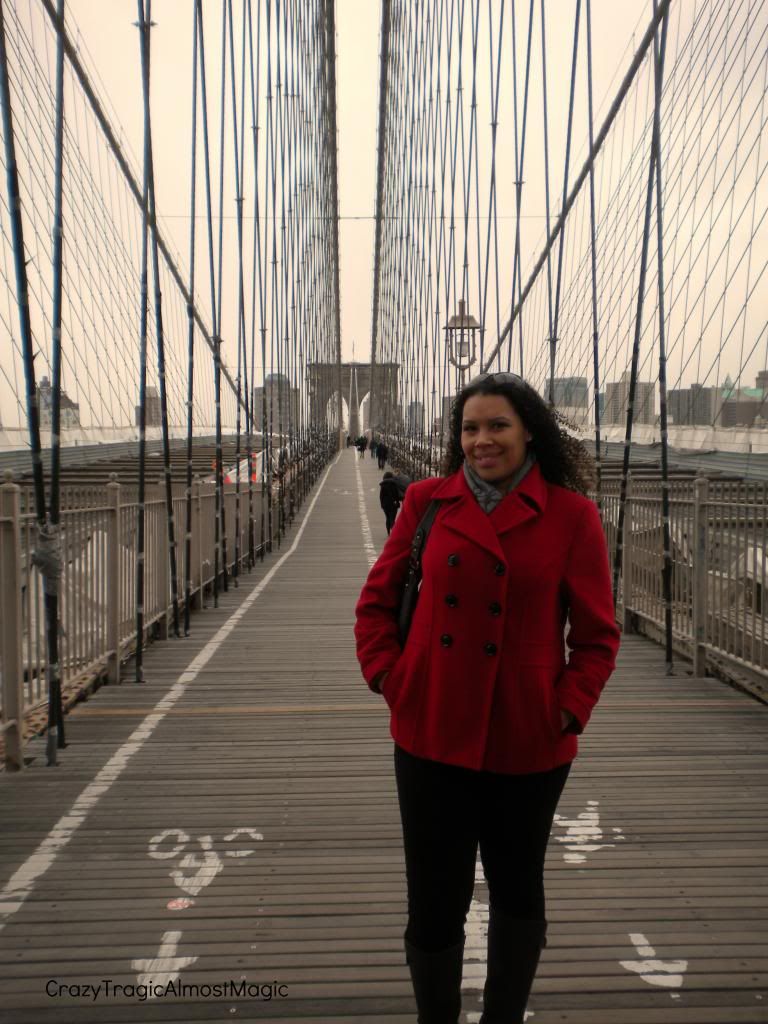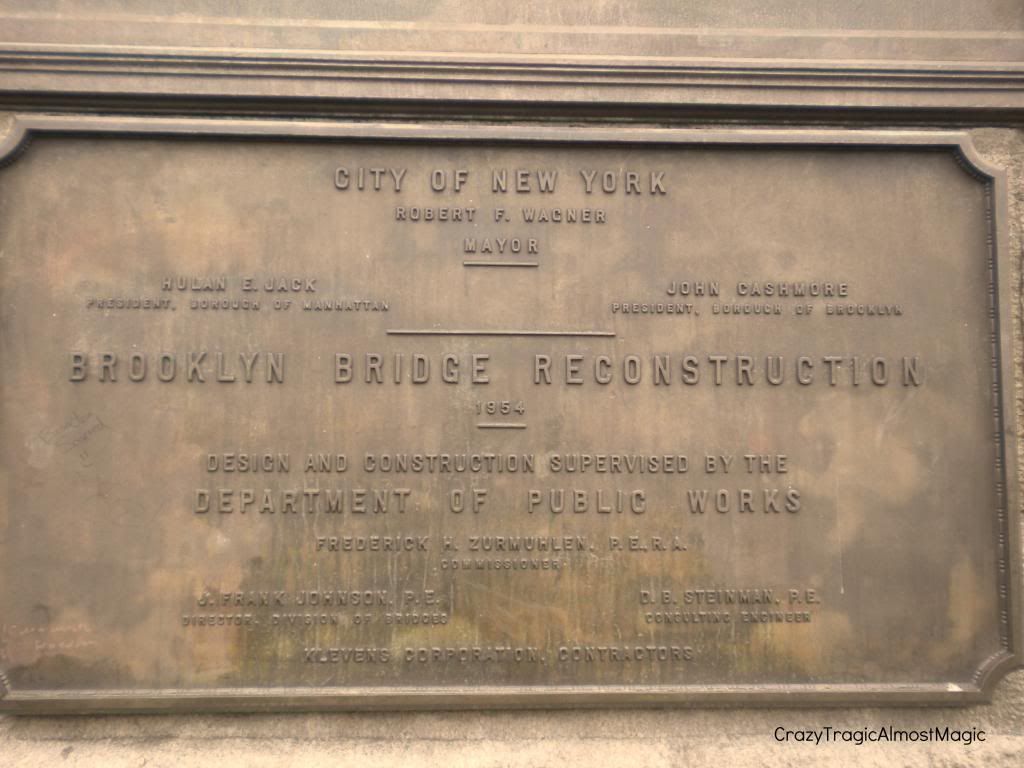 This one is my absolute favorite.
Other than it being cold, it was a nice day. This summer I plan to do more and see more. Like I mentioned earlier, I still want to climb the Statue of Liberty and visit Ellis Island among other things. And I will.