Hello loves!
We're just about through the week!
It's kind of hard to believe we're in March already but anything that gets me closer to spring, and subsequently summer, is A-okay in my world. Plus, next Sunday is daylight savings. I don't know about you but that tickles my fancy!
Over the weekend I did something different...
Like the other 52167623 users on
Pinterest
I'm guilty of pinning and forgetting. It's a virtual to do, to buy, to drool over list. Never once have I pinned a recipe and made it. Never once have I pinned a DIY project and done it. Sad right? I'm a perpetual pinner.
But...
This weekend I conquered Pinterest.
For the longest time I've been trying to find something low cost and cute/fun that I would like to do. And because I'm the most indecisive person I know it's clearly taken me forever to decide.

Stu recently moved to a much bigger house. Seriously. Dude has a mansion compared to the fishbowl he was living in. And his upgrade left me with a perfectly good, empty, fishbowl. I didn't want to throw it away and I hate wasting so I hung on to it thinking that I'd re-purpose it somehow.
Then I remembered I pinned this...
...and I knew I had to try to recreate it.
So I headed to Home Depot
(I'm an HD girl. No Lowe's for me thank you.)
on Saturday and picked up some baby succulents and cacti.
I freakin' love cacti.
They're incredibly low maintenance and my cat doesn't try to eat them.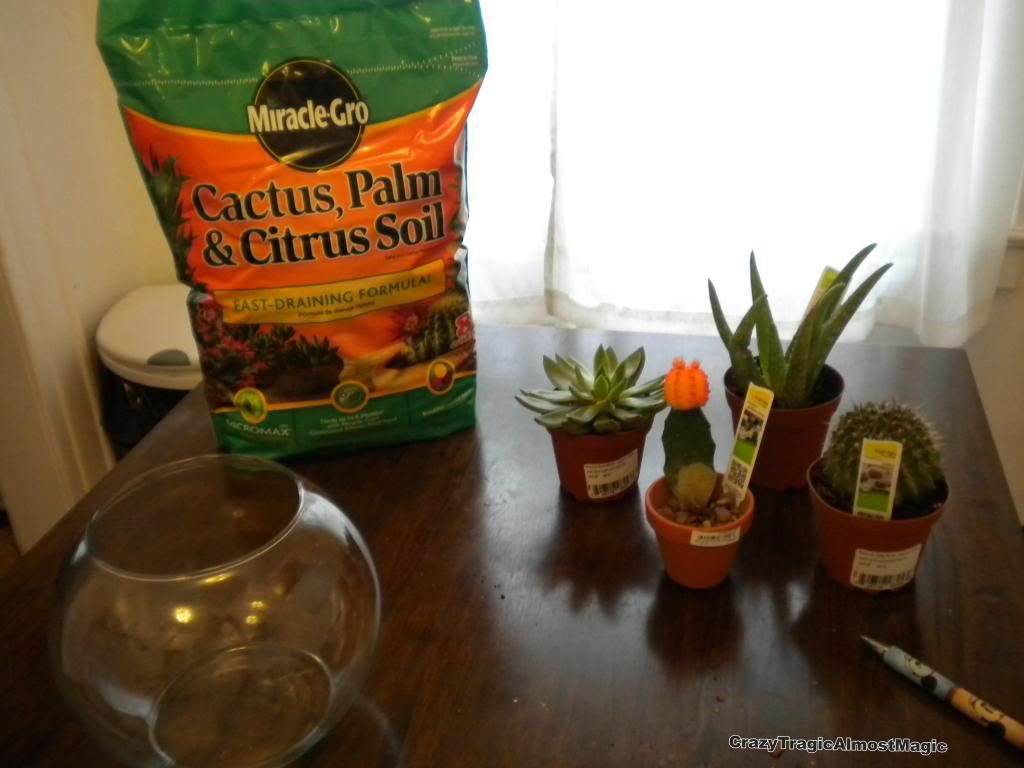 Here's how it turned out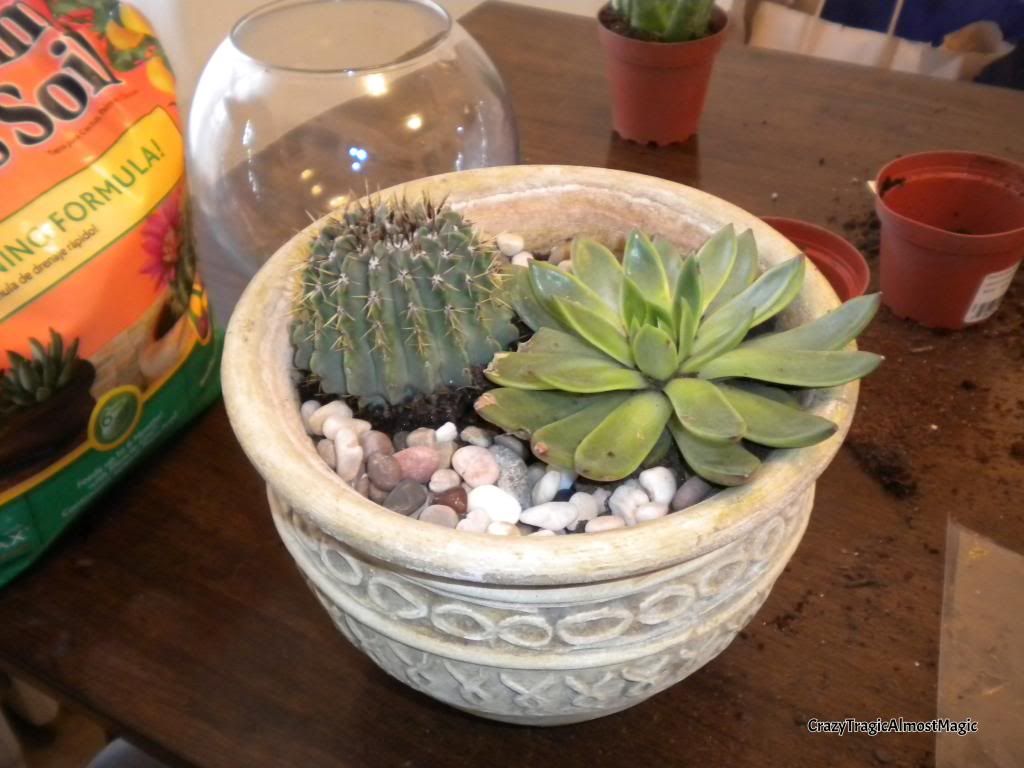 I tried putting the succulent in the fishbowl. The succulent took up all the space so I debated just putting that in and leaving the others on their own.
Boring....
So I improvised and took an old pot that I had and used that for the succulent and cactus. I could have arranged it better and added all 3 but if you've ever handled a cactus before you know they're not very flexible.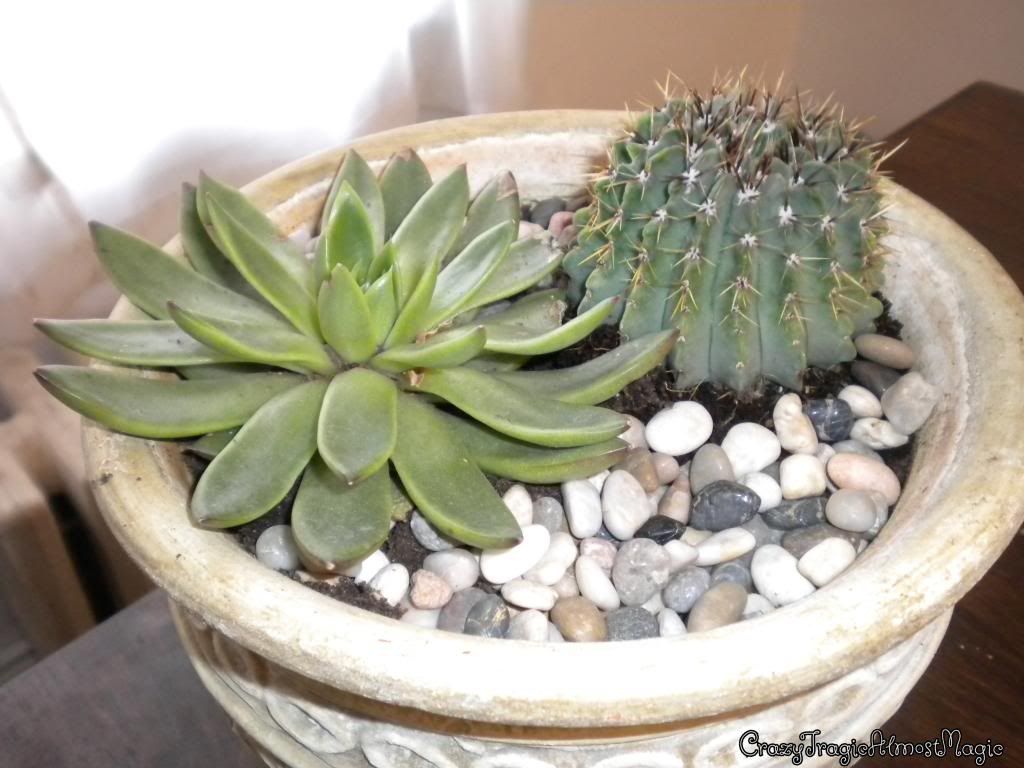 I probably should have put the tall one in with the succulent since it would have offered more wiggle room for my hand and a splash of color. But... I didn't. Live and learn.
I'm a dork who's obsessed with plants so I'll probably be repeating this project. Next time I'll find a fishbowl big enough to house all my desert flora.
So there it is! My first Saw It, Pinned It, Did it! I'm feeling pretty accomplished if I do say so.
Linking up with: