What time is it?!
(if you said Tool Time you're funny but wrong!)
It's time for the Messy Project!
It's back with a brand new item and group of ladies to show you what they're working with. Let's get into it shall we?
If you're unfamiliar, and let's be honest, people in caves know about this already, it's fashion centered.


"The Messy Project is a monthly project in which 4 girls each month (5 including me) will receive an item of clothing from me & the goal is to style the item however YOU would wear it. You can add whatever you want. It's YOUR item so I want you to make it yours."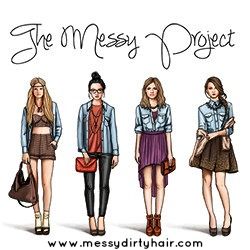 So. The item. This month we were sent a shirt. But not just a boring t-shirt of course. We were sent this little candy confection.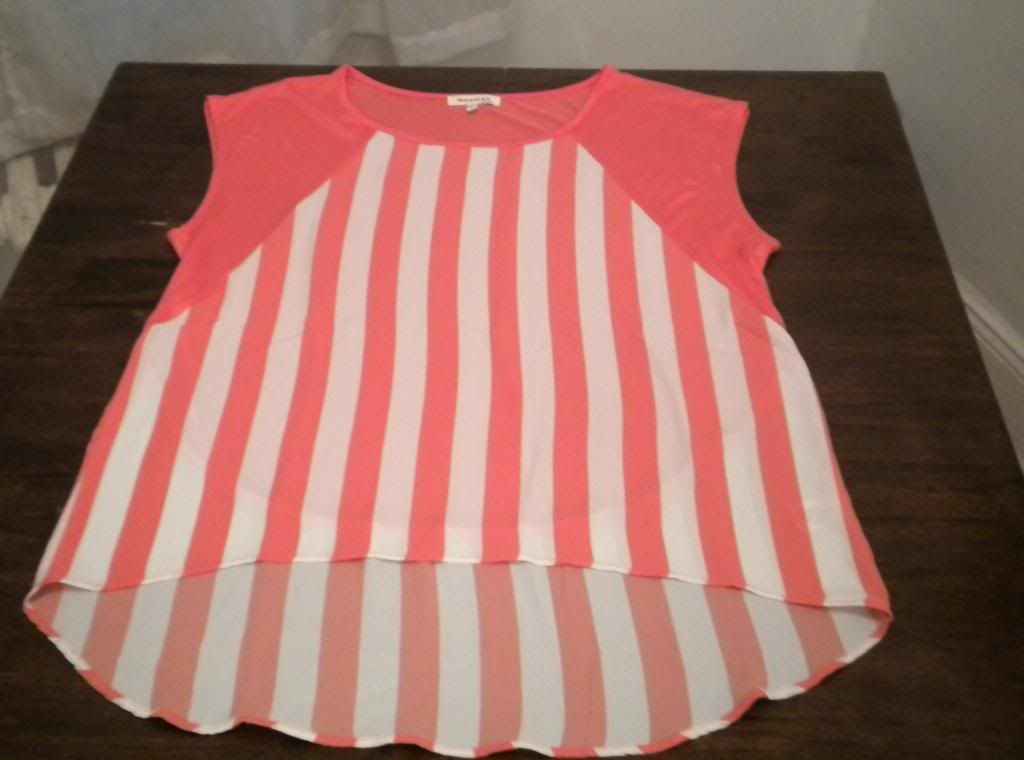 Anyone who's been around here long knows I'm not a pink girl. In truth, I hate the color but do make the exception for something magenta based... or this shirt.
I immediately loved the stripes and headed to the closet to figure out what to wear. At first I thought about pairing it with my teal jeggings because the color contrast was fun. But uhm, those are a big snug right now. So no dice. Then I thought about pairing it with jeans and a blazer. Fun, chic, and exactly how I'd wear it out. But I wanted to go with something different. For me, this shirt was a bit difficult. It's hi-low which is awesome, but that can be hard to style.
Instead, I went office chic.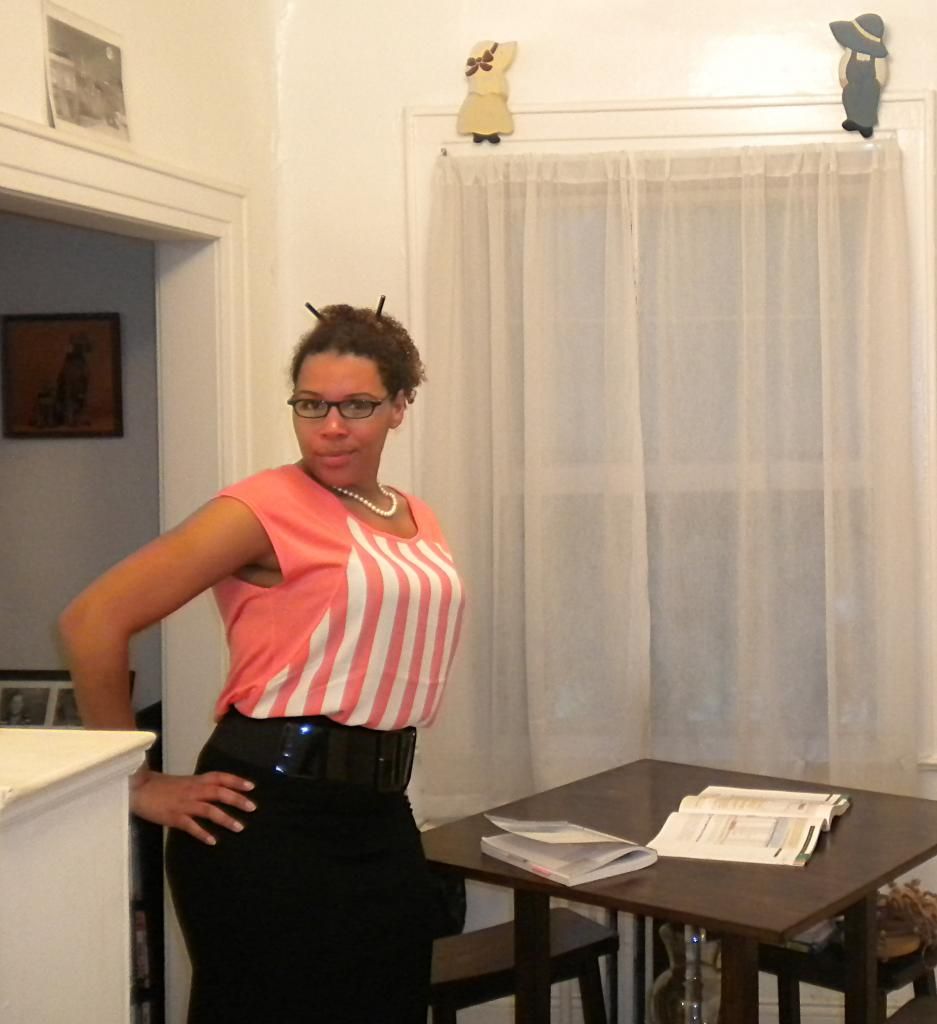 Please excuse my office kitchen
I spend 35 hours a week in an office. Unfortunately, this means I'm rarely in jeans. This is an outfit I can wear to work, a meeting
(if I had them),
an interview, a wedding, or any other time I need to step it up. It's dressy without being stiff.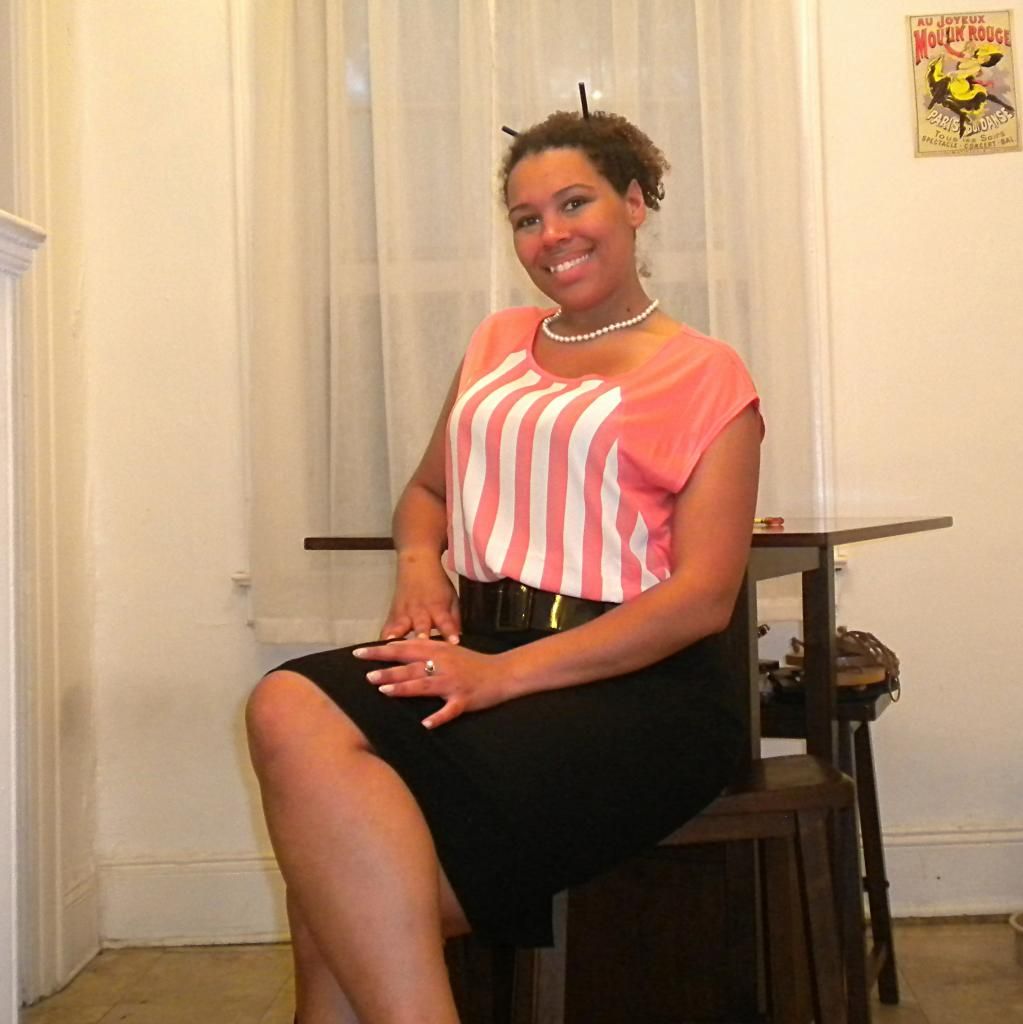 I paired the shirt with my high-waisted black pencil skirt and heels. I was disappointed that I'd have to tuck in the tail but I assure you it didn't look good hanging out.
I'll go right ahead and say that these pictures suck. Taking full body selfies while trying to keep the stove or cat food out of the picture is not easy. And since K was working all weekend, I didn't get a chance to take anything proper.
Case in point? The missing head.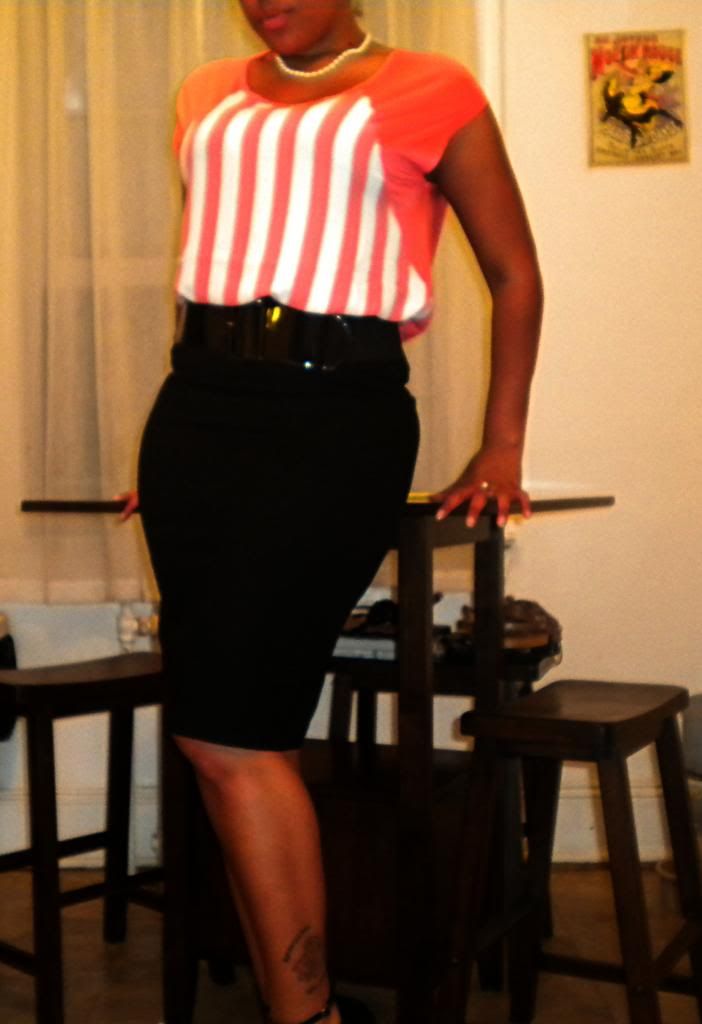 And how can we forget the shoes?!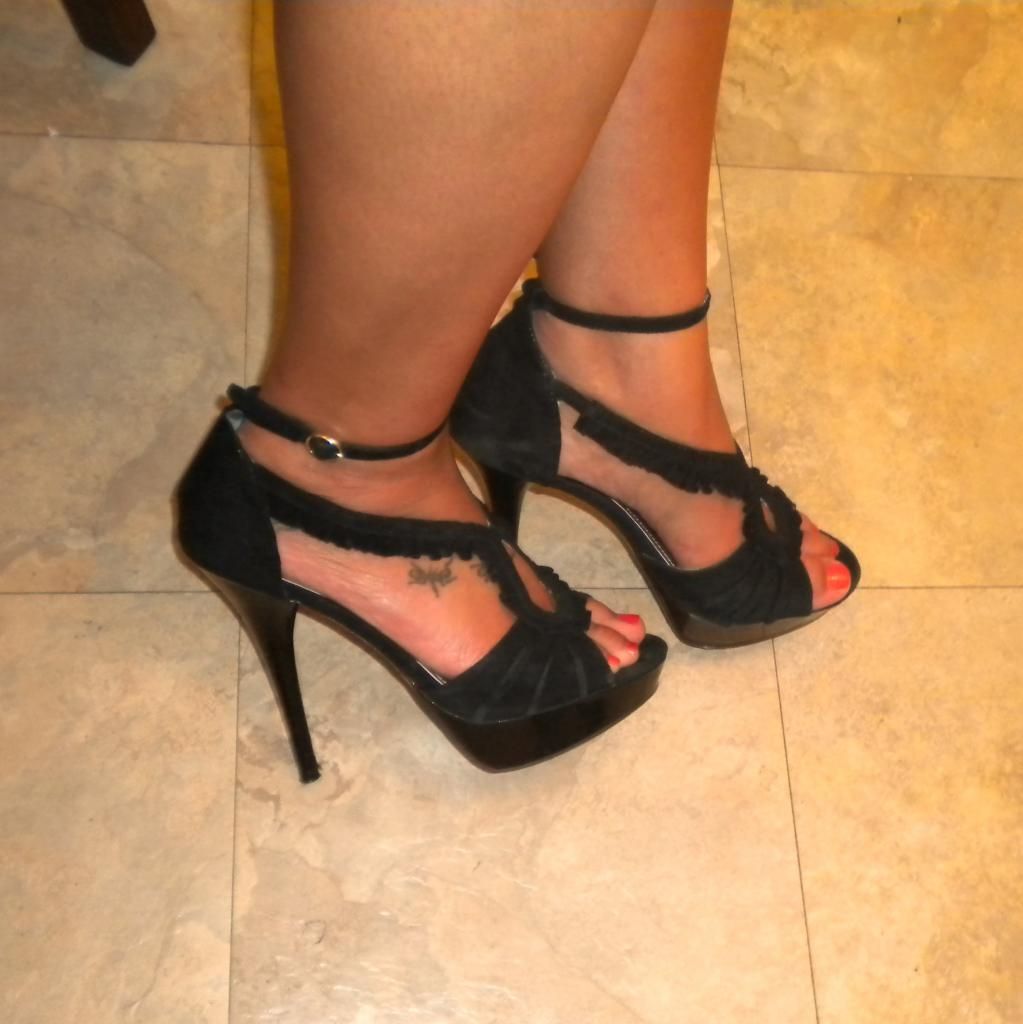 Shoes: Steve Madden // Shirt: Monteau // Skirt: Dots
Now got and check out my good company