Today I'm talking about one of my absolute favorite things: food. I'm stuffing my face as I type this so, obviously, there's more stuffing and less typing going on. It's one of my favorite desserts and I'm sharing it with you. Over the weekend, while trying to keep cool on the 7th day of a heat wave, I decided to fire up the oven and make some dessert. Smart, I know. Yay for AC!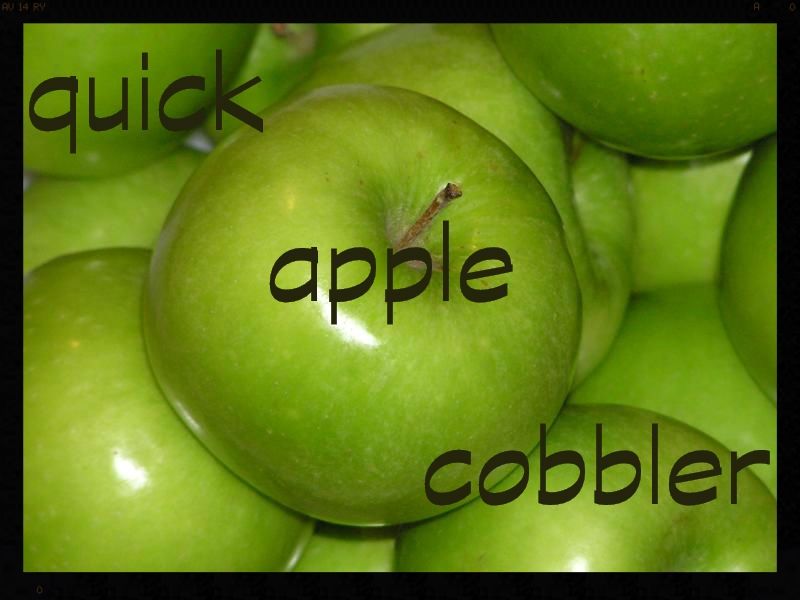 This recipe is from Ruth Thomas in a Lancaster County cookbook that my parents have had forever. And it's delicious. Lancaster is one of those areas that has amazing food.
1 c. sugar
1 c. flour
2 tsp. baking powder
1/2 tsp. salt
1/2 tsp. cinnamon
1 c. milk
8 Tbsp. butter or margarine
4 cups apples, diced
Mix all the ingredients for batter. Set aside.
Melt butter/margarine in 7" x 12" baking dish.
(I use a regular 9" x 13" glass baking pan)
Pour the batter over the melted butter and
resist the urge to stir
.
Pour apples over the batter, again, no stirring.
Bake at 375 for 35 minutes.
One of my favorite things about this recipe is that it can be made with any fruit that's in season. I've only ever made it with granny smith apples, but I'm sure it would be amazing with peaches too!
Give it a try, it's super easy and
very
good!