A few months ago I signed up up
Stitch Fix.
If you
have been living under a rock
haven't heard of it, it's a clothing box that you receive, monthly or whenever you choose, with five items picked just for you based on a style profile that you fill out. It's really tailored to you (height, weight, how you like the cut of your clothes, etc.) so it gives the stylists a good impression of the clothing choices you'd make on your own.You can get even more specific and mention things like "no baby pink", which I did.
I was skeptical at first since I know the items they send are pricey, but I figured what the hell. Worst case, I send everything back and I'm out $20. BUT... if there's something I do like, it's that the $20 fee is credited towards the item you choose to keep. So with my fingers crossed, I was hoping to get some pieces I'd be interested in.
So what did I get?
Dual Metal Chevron Bar Bib Necklace ($48) I hated this from the moment I took it out of the box. It's a long chain, which I like, but this isn't my style at all. Plus, when I did but it on, it looked weird. If the chain could have been made more taut I think it would look nice, but still not for me.
Laurey Crochet Back Maxi Dress ($68) I loved the back of this dress. And the fabric was soo soft. The problem is that form hugging stripes do NOT look good on these hips. They'd be lying if they said otherwise. And we all know hips don't lie. If it was more flowy at the waist I would have had a real struggle deciding to keep it or not.
Jaida Aztec Embroidered Tank ($58) I absolutely loved this tank top. I struggled with whether to keep it or not but alas, money won. I just couldn't justify spending $58 on a tank top when I'd be hesitant to spend that on a sweater. It fit perfect though and I loved the design and lace cutouts.

Brooke Dot Print Tab Sleeve Blouse ($38) Polyester? In July? What the hell? This shirt, although super cute on a hanger, was a big fat no. It just fit weird and it felt straining along the chest when I moved my arms. All signs of a bad cut. It might be nice in the fall, but, umm, it's July.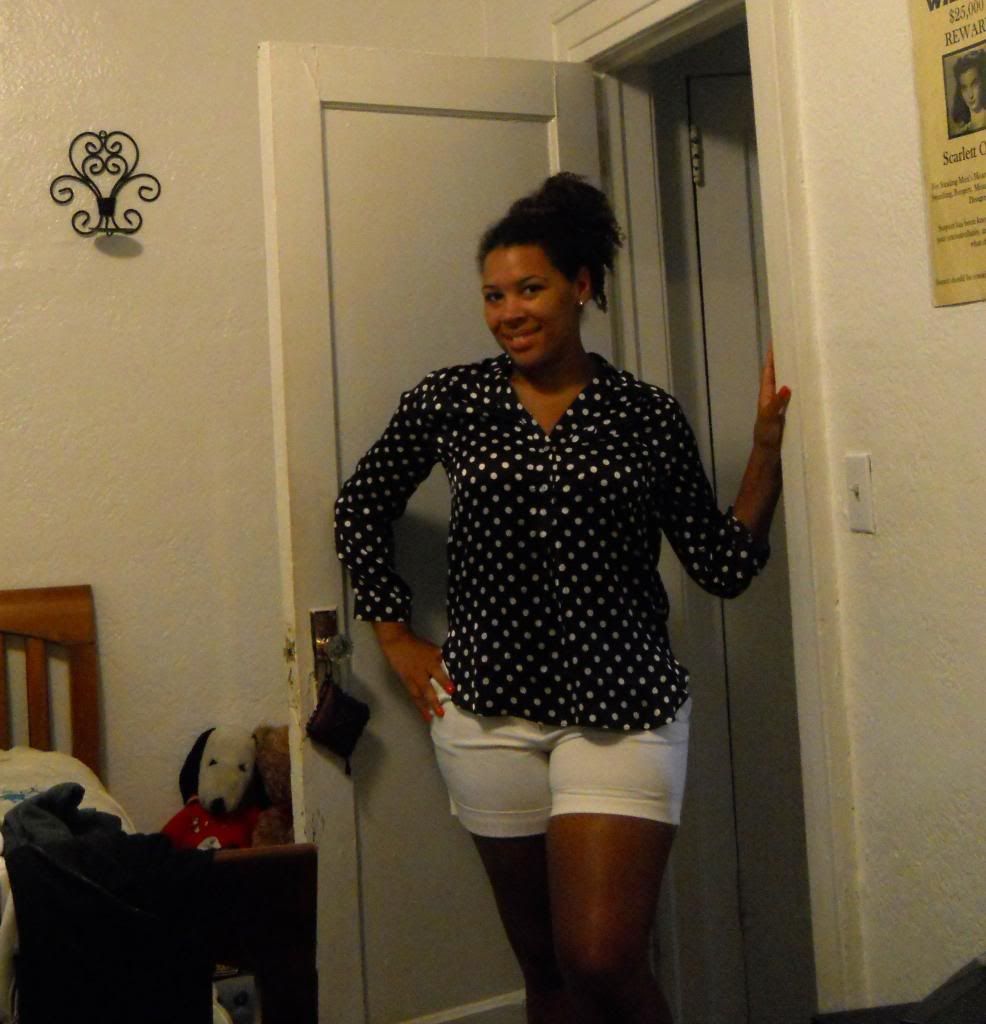 Scott Raw Edge Racerback Tank ($28)
This fit like a dream and I liked the raw edges. It's casual but has the potential to be dressed up.
Overall, I enjoyed the experience and ended up keeping the striped tank. Mainly because I liked it and it was only going to cost me $3. It's something I'll keep in mind to do again as my clothing budget grows. The clothes were decent quality and I liked everything but the necklace.
Have you ever received a
Stitch Fix
? If not, click the link and sign up. Yes, it's a referral link. I get a little bonus if you use it.