I was really hoping that this would be my weekend. The one where I got to sit on my couch, catch up with the DVR and veg out.
Instead, Saturday night, K and I went to a performance at The Kennedy Dancers that a friend of his was a part of. Sunday we hit the gym (go me!) and then hung out with friends and ooh-ed and ahh-ed over their new baby. we got home and I was whipped. As in, let's go to bed at 6:30. That's a new record, even for me.
Seeing as how I couldn't go to bed before a 2 year old does, I made myself a cup of coffee and started working on this post. Originally I had planned on retyping a journal entry in its entirety from when I was 16. As I was reading through them trying to find one I realized that
no one
should be reading those thoughts. Talk about young and inexperienced in life. At 29 the things I was worrying about are almost comical. Oh Michael, if you only knew...
Instead of embarrassing myself all over the inter-webs I've decided to share snippets of some entries.
December 23, 2000
I called MW today and he was home! I want to go out with him
so
bad, I really like him. But I dunno if he has any interest in me or not.
May 8, 2001
DRAMA! Ugh! First of all, David asked me out Thursday. Kyle still wants to be with me, and I found out Shawn still likes me today. Joe is still crushing on me and me... I want Jim!
January 26, 2002
I can't wait to grow up and be in my 20s. It'll be so much fun. :)
June 15, 2002
Everything has changed so much. I'm done with school and I'll start college in the fall. It's so weird.
December 17, 2002
I went to a club for the first time on the 6th, It was SO much fun. No hotties though.
Dear Michael...
I realize you're young and have a limited outlook on things but let me just hit you with some knowledge. First, screw MW. You'll learn he's an ass and that there are
plenty
of cocky assholes just like him. Ignore them all.
Also? STFU. Are you really complaining that three different guys are interested in you? Enjoy it.
Oh hunny, your 20s. What can I say other than embrace the struggle. They are going to be some of the hardest years you'll experience. There will be a lot of fun, yes, but they're going to be rough.
You're excited for college now. I have two words for you: career student.
Clubs. You truly make me giggle. You'll see the inside of several but by your mid-20s you're going to be so over them you'd rather dance around in your living room in your underwear.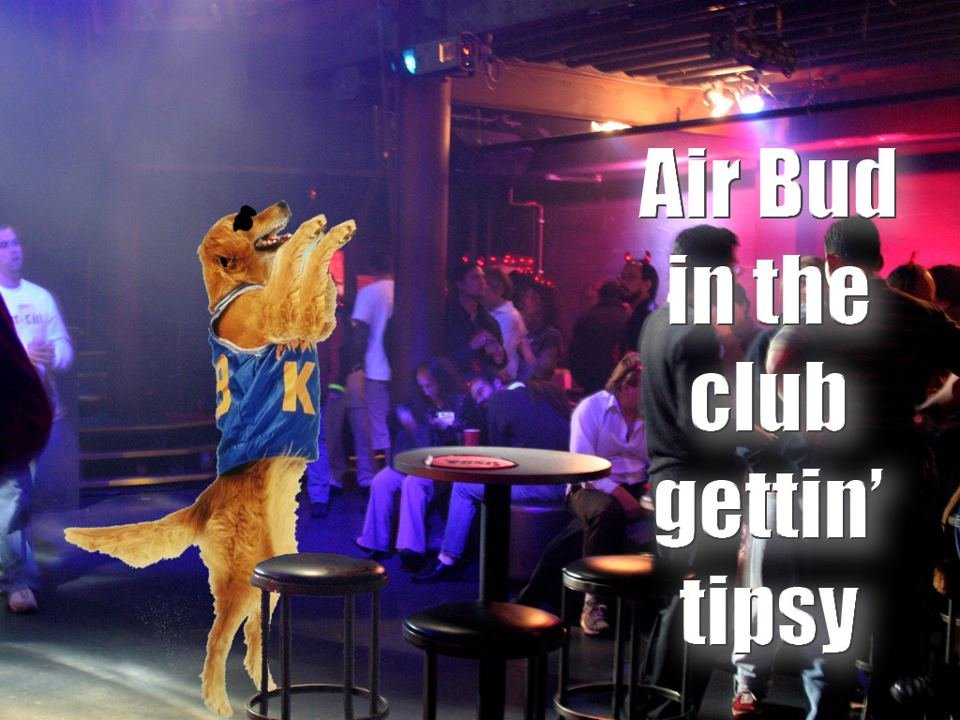 I can't. This makes me laugh so hard.





Moral of the story? Sweet baby Jesus have I changed. If you even need to see how far you've come, or how much you've changed, go back and read your old journals. I want to punch my younger year old self in the face.