Well hey there blog. Long time no see. I kind of took a blog break because
I'm awesome
it just kind of happened. #notsorry I feel like everything and nothing is going on all at the same time. This just leaves me feeling all over the place and I don't like it one bit. And because my brain is all hopped up on caffeine I'm giving you a little of this and that.
I officially only have 4 more active weeks of school left. I think I can... I think I can... last until it's over. I feel like everything is due at once and I'm always forgetting something. I know I'm not, but it's the crunch. It drives me nuts.
Little Miss and I had one of our best weekends in forever. She is the smartest kid. And so funny. She has a pretty extensive vocabulary for two so it was fun to have small conversations with her. Her favorite thing? "Hi, how are you?" and "fabulous!" She also does the 3-knock thing that Sheldon does for Penny. I assure you it's too cute.
I had the most magnificent shopping spree this week. And the stuff I bought is just a testament to where I am right now.
On Tuesday I ordered my Polar HRM. It was my one allowance for
April's Wallet Watch
and I'm glad I finally bought it. I can't wait to use it tonight at the gym.
On Wednesday I ordered a bunch of goodies from VitaCost. Did I
need
them, no. Do they fit in with my lifestyle overhaul, hell yeah! Plus it only cost me $15. #win Chia seeds you guys, I bought chia seeds. Truthfully, I have no idea what they do, but I know they're good in smoothies and yogurt. Apparently they're more nutritious then hemp hearts, and I love me some hemp hearts.
This was what I bought at the grocery store later that night. Ok, I ordered it, they shopped and I just picked it up and paid. I can't wait to taste this rainbow.
Wednesday night I hit the gym for leg day. Seriously, it's my favorite day of the week. Leg day makes me feel like a powerhouse. I pressed 205. 205 freaking pounds.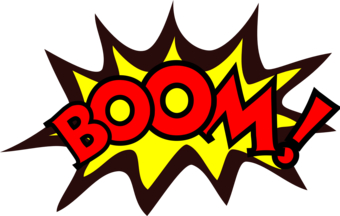 So that's my week in a nutshell. I'm planning to cross of a 1001 task this weekend, catching up on homework and just relaxing. You have yourself a fun weekend and I'll see you all on Monday!